This game is very similar to the
song title game
.
It works like this. The first poster (me) adds a picture of some objects. For example, a picture of a city street.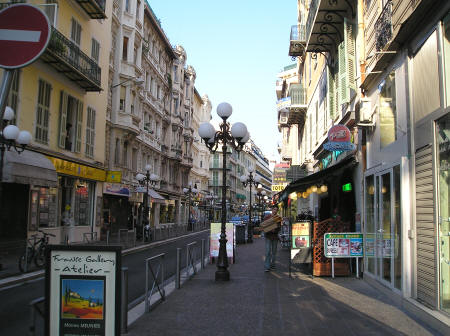 The next person has to post an image that contains an element from the previous post.
For example:
The no entry sign is the common element here.
The object is keep the thread going with the most diverse pictures possible. The more elements a picture contains, the more options the next person has to use.
Happy posting.
I've switched to bing.com for the images. They give you a bunch of different sizes to choose from. Google was just getting too annoying.